Time:2017-11-04 Source: the public Views: 169
The annual grand industrial events in the Asia-Pacific region - 2017 Asia International Power Transmission and Control Technology Exhibition ("PTC ASIA"), 2017 Shanghai International Compressor and Equipment Exhibition ("Shanghai International Compressor Exhibition") and 2017 Asia International Logistics Technology and Transportation System Exhibition ("Asia Logistics Exhibition") were grandly opened on the morning of October 31, 2017 in Shanghai New International Expo Centre. Focused on "intelligent manufacturing (IM)", the exhibition attracted nearly 2,500 famous enterprises both at home and abroad, which displayed their creative achievements of advanced manufacturing with IM products and technologies. The events consolidated the exhibition's status for indicator of industry development further. The 5.5KW—45KW specific permanent magnet motors of air compressor at four specifications that Zhuji Hiest Motor Co., Ltd. produced were showcased in the exhibition, which attracted the attentions of visitors on site.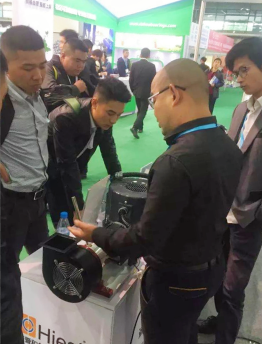 As a tech enterprise engaged in R&D and production of rare-earth permanent magnet motor, Zhuji Hiest Motor Co., Ltd. enjoys powerful capability of independent R&D and production based on the famous colleges and scientific research units in China. As a national high-tech enterprise and provincial enterprise technical center, the Company has established a specific laboratory of permanent magnet transmission and permanent magnet motors.

With a strong focus on R & D, design, production and application of "specific motor", "direct drive permanent magnet motor", "specific permanent magnet motor driven by variable-frequency power supply" and "efficient energy conservation motors" in the long run, the Company offers safe, reliable, efficient and energy-saving industrial control power supplies to users in all industrial fields base on the professional technology and high quality.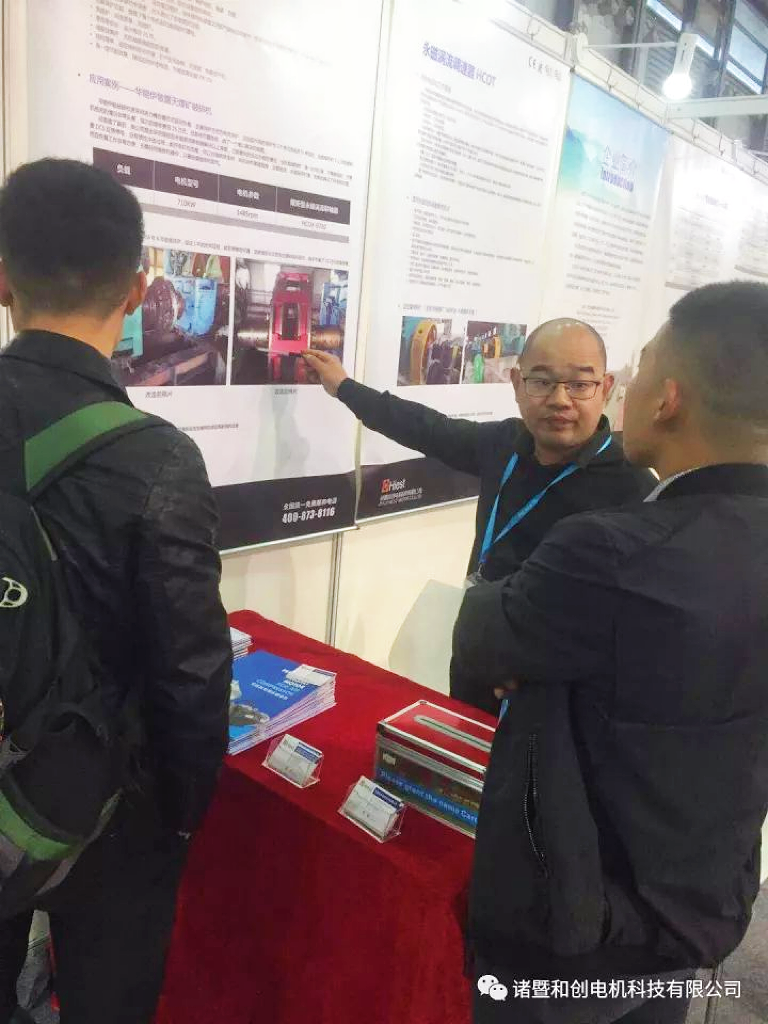 Hiest's specific motors for air c ompressor market: Specific AIO permanent magnet motor of HCTYC series air compressor, specific permanent magnet variable-frequency motor of HCTYP series air compressor, to satisfy the operation demands of air compressors of different brands and structures.

Characteristics of specific permanent magnet motor of air compressor
1. Mechanical characteristics include constant-torque characteristics;
2. Long-term and continuous running in most conditions, but its loads may vary regularly and with continuously variable load;
3. High starting torque due to high flywheel torque;
4. Less starting times, no specific requirements for lifting period;
5. Most products are fitted with auto loading/unloading devices against sudden load changes during loading/unloading.
6. The air compressor can stand up to severe working environment and high running environment.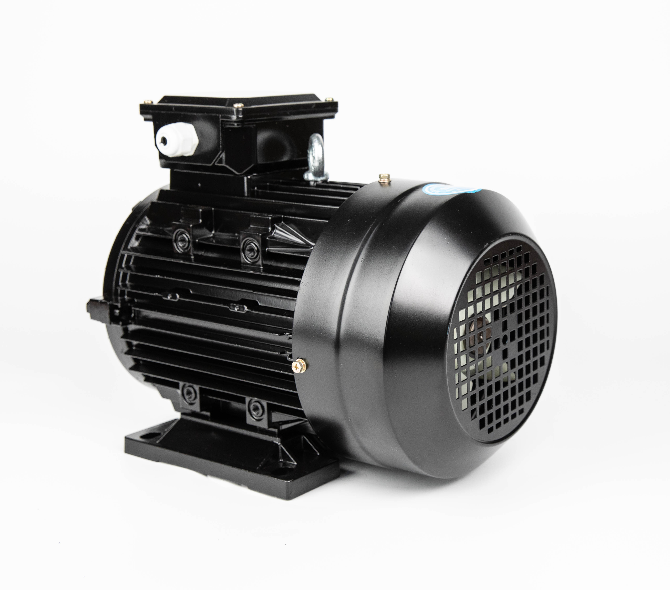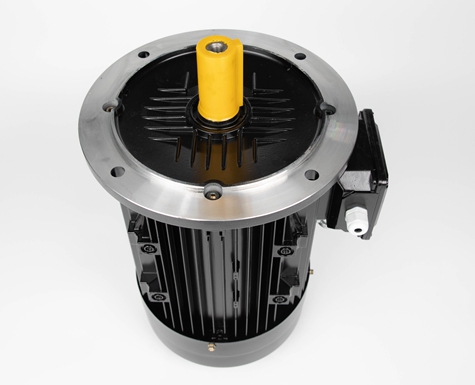 Hiest has designed and researched HCTYC and HCTYP series air compressors and specific permanent magnet motors of air compressor based on the special conditions of air compressor, to satisfy all running conditions of air compressor.
The special stator and rotor magnetic field can minimize the cogging torque, suppress the high-harmonic magnetic field, in order to satisfy the design indexes of broadband, energy conservation and low noise. It is featured by wide-range and constant-torque power regulation, stable speed regulation and has no torque ripple.