Time:2022-04-23 Source: Views: 92
The second meeting of the second board meeting of Hiest was hold on April 23, 2022 year. and the first shareholders' meeting of 2022 was held as scheduled. The CEO Leo Li summarized and deployed our working in 2021 year and the plan for 2022 and the work goals for the next three years.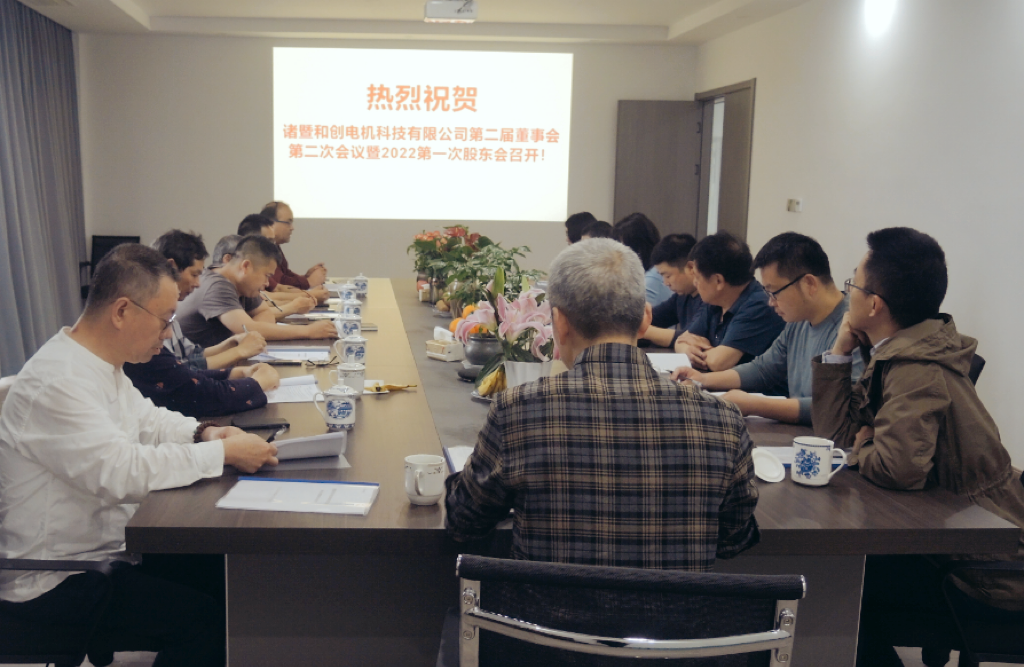 Under the impact of the century outbreak in 2021 year, business environment is complicated and uncertain, but we take the "workhorse of hard work, willing to conduct and swift horse will go forward, not up to target don't stop the spirit of", firm faith, overcome difficulties, overfulfilled the output target put forward by the early last year, this is our witness and all the cadres and staff performance,It is also an affirmation of our hard work and cooperation.At the same time, it also points out the deficiencies and weak links in the work.


In the next three to five years, the energy conservation and environmental protection industry will enter a fast road of development, Hiest must seize the opportunity to ride on this train.In particular, permanent magnet motor and permanent magnet drive products, combined with the actual situation of the company to make work plans and deployment:

1. Carry out digital management and comprehensively improve the management system. We should keep pace with The Times and actively embrace changes. Digital management is the direction and the most effective means to improve efficiency. This work requires the participation of all staff, especially middle and senior management personnel and technical personnel.No market, no factory, no order, no enterprise;


2. According to the current market situation and the reality of Hiest, the company will put forward the sales strategy of "one stability and two hops" next year. "One stability" is to stabilize the magneto-electric business, hoping to maintain a stable growth rate of more than 10 percent."Two hops" is the jump motor and magnetic transmission business, the two businesses are expected to grow by more than half next year;


3. Increase the development of new products;First, since last year, the company has increased development efforts, developed several unique energy-efficient products. Not only the transmission efficiency is high, and the structure is simple, the overall occupation of the site is less, loved by the market, the development prospect is very broad.Two is to promote the company's product serialization, standardization, reduce production costs, improve efficiency;


4. Management system improvement: He Chuang technology to establish a set of unique assessment mechanism, so that "sincere people have recognition, diligent people do not suffer;The ability of people to do, do people have a future;There is space for those who innovate and a platform for those who collaborate."This is the embodiment of the core values of Hiest;


While the board meeting of Hiest is holding on, in the orchard, cherry-picking for 2022 is beginning.