Time:2017-12-01 Source: the public Views: 571
November 27-30, 2017 saw the biennial event of Chinese textile industry - The 18th Shanghai International Textile Industry Exhibition held in Shanghai New International Expo Centre (Pudong). To inherit the past achievements, 2017 Shanghai Textile Machinery Exhibition would establish and increase the interdisciplinary intelligent production part on the basis of traditional textile machinery exhibition, to explore new business of textile industry with innovative technologies while consolidating industrial traditions of textile.


Hiest attached great importance to this event and employees of its Motor Marketing Department prepared exhibition site carefully. Multiple textile permanent magnet motors (HCTYF150B2-6(1.5KW), HCTY112L-4L(5.5KW), HCTY132M-4LT(7.5KW), HCTY160M-8(15KW) and HCTY132M-4L(7.5KW)) were displayed in the exhibition.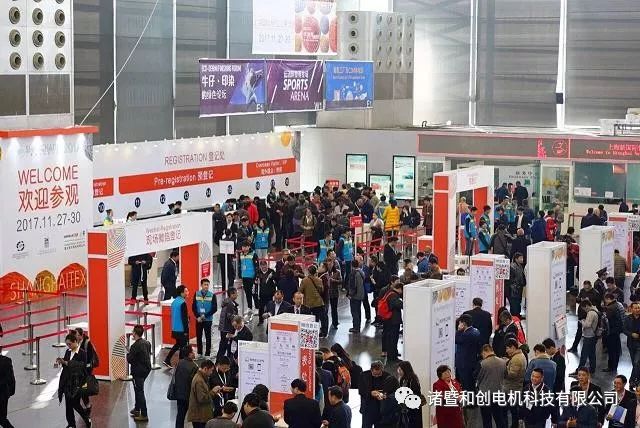 Hiest has designed and researched HCTY and HCTYF series permanent magnet motors of textile through software of Ansoft based on the special conditions in textile industry, and used specific controller to set up texture motor system, in order to realize the indicators of startup and energy conservation, satisfy the work conditions in different textile places, ensure stable spinning quality, and maximize the energy-conserving benefits of customers.


The special design of stator and rotor magnetic field can minimize the cogging torque, suppress the high-harmonic magnetic field, in order to realize the design index of broadband, energy conservation and low noise.


The stator and rotor are made of high-performance low-loss silicon steel sheets, while the rotor magnetic steel is made of high-performance NdFeB permanent magnet material. The ultra-high intrinsic coercive field of permanent magnetic, can ensure higher resistance to demagnetization of permanent magnet, to prevent demagnetization of air compressor when running at high temperature.


With the installation dimensions conforming to the national standards of textile motors, the motor can replace the previous motors to ensure fast and quick replacement.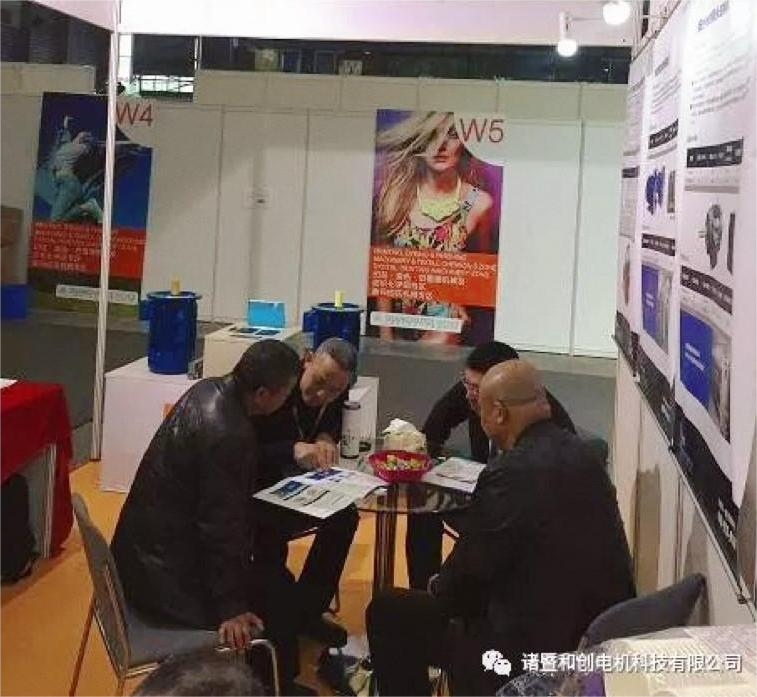 Lots of visitors were attracted to our booth during the exhibition. Customers both at home and abroad listen to our workers' detailed site introduction on company products. Many customers and distributors even stepped into our booth to carefully listen to and simulate the actual operating condition of this demand. The atmosphere was very cordial and harmonious.


In the exhibition, we exchanged, communicated and negotiated with customers, which not only improved our brand popularity further but also laid a solid foundation for future business cooperation.


With a strong focus on the vision of "Advocating Energy Saving and Environment Protection Idea and Taking the Lead in Industry Development", we will remain true to our original aspiration and keep trying and advancing with big strides.