Hiest Delivered A Significant Report in 2018 6th China Cement Energy Saving Technology Exchange Meeting
Time:2018-10-20 Source: the public Views: 118
The meeting was themed with "In-depth Energy Saving, Intelligent Manufacturing and Ultra-low Emission".

The meeting was held in Jinhua City,Zhejiang Province on October 17 and 18 and sponsored by Ccement.com. Government leaders in charge of this matter, technology experts and representatives of scientific research institutes and cement manufacturers attended the meeting to exchange and discuss the new technologies and equipment of cement energy saving and environmental protection, so as to accelerate the upgrading of cement industry and open up a green future for the industry jointly. The meeting had size of over 500 persons and was attended by all famous cement enterprises in China.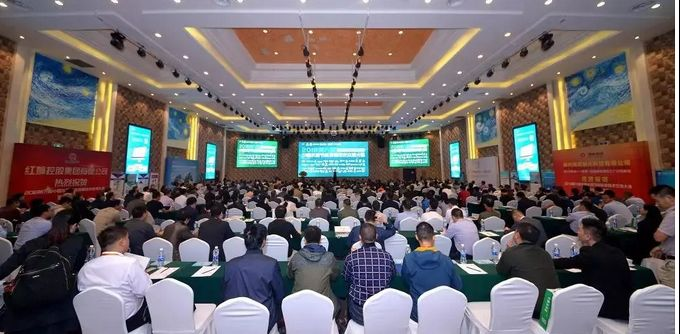 In the meeting,Leo Li, the of Zhuji Hiest Motor Co., Ltd. delivered a report Application of Permanent Magnet Flexible Transmission and Speed Governing Technology in Cement Industry. He said,"New technology of permanent magnet and energy conservation is adopted in cement industry,to reduce the power consumption, vibration and maintenance cost, and realize energy conservation and environmental protection. According to Manager Li, the combined type limit torque permanent magnet coupler has smaller size at the same power and higher transmission torque at the same size, making it applicable to connection and torque limiting of large-power transmission shafts. In the speech, Manager Li introduced the specific application cases, and Hiest's energy conservation and renovation for famous cell enterprises, steel and chemical enterprises."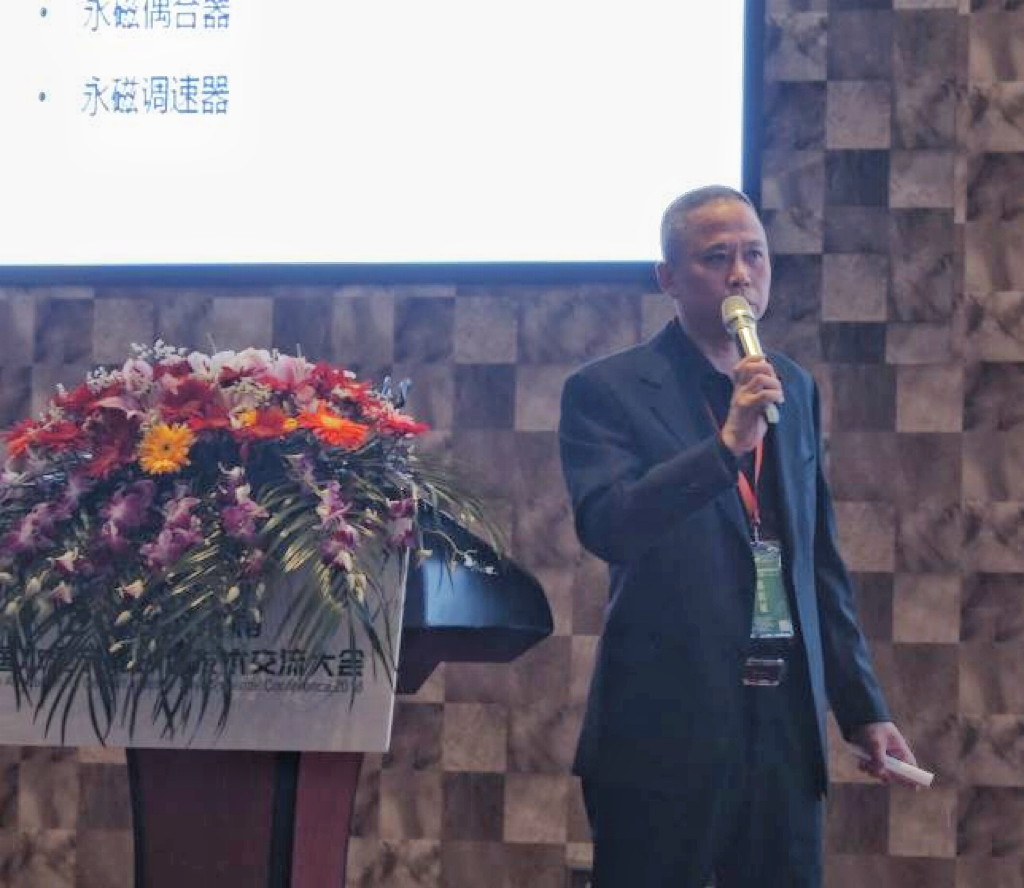 Participants were much attracted by Leo Li's wonderful speech and part of participants also took active part in interaction and Q&A under an active environment! The products developed by Hiest, including torque-limiting permanent magnet coupler and combined torque-limiting permanent magnet coupler have been widely applied in the products such as hoist, inclined zipper machine, belt machine, stacker and reclaimer and scraper; among which, the inclined zipper machine and hoist are key equipment of cement plant. It is believed that torque-limiting permanent magnet coupler and combined torque-limiting permanent magnet coupler promoted the purpose realization of 2018 The 6th China Cement Energy Conservation and Environmental Technology Communication Conference themed "In-depth energy conservation, intelligent manufacturing and ultra-low emission".